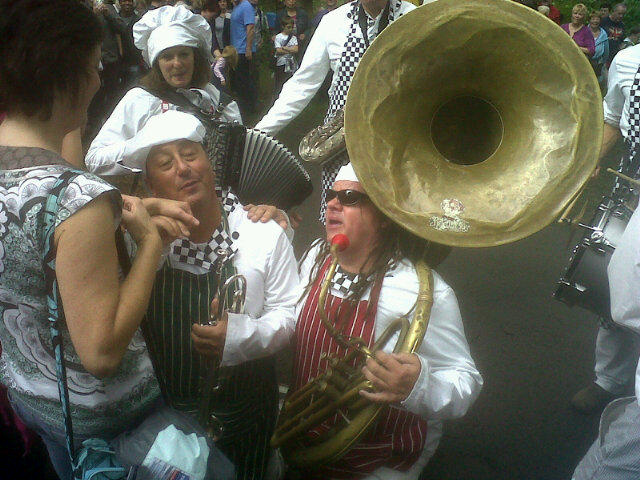 "Once in Preston Guild" is a Lancashire expression which means a very long wait. The first time I heard it was in a bus queue in Manchester. Because the Guild happens so infrequently many in the North West think it is a mythical event. There are a lot of myths in our region like the proverbial "Soft Mick": someone with an abundance of goodies. That has given rise to sentences like "She's got more shoes than Soft Mick".
But Preston Guild really does happen sometimes and it is taking place now between
31 Aug and 9 September 2012
. The Guild is a great celebration of everything to do with Preston. Everyone in Preston has an opportunity to contribute to the celebration and they can do so in many ways. There are processions, exhibitions, parties, concerts, church services and many other events supervised by a
Guild Mayor
and a
Guild Court
.
So what has all this to do with intellectual property? Well the theme of this year's Preston Guild is Innovation and Creativity which is also part of the strapline of the Intellectual Property Office. It is appropriate because Preston is a very creative place. And Preston thinks big. For me the highpoint of the 2012 Guild was yesterday's concert in Avenham Park featuring two of the world's greatest singers,
José Carreras
and
Katherine Jenkins
accompanied by the
Manchester Camerata.
Yesterday, the Lancashire town (or rather city) was the centre of the musical world.
There is a small but growing intellectual property community in Preston which has instructed me in the past and Preston District Registry and Preston County Court have jurisdiction to entertain intellectual property cases. IP cases came before a fearsome but very fair judge called
Mary Holt
and a remarkably technologically savvy district judge called
Gordon Ashton,
both of whom have long since retired. But that is all for another day.
Tomorrow is the last day of Preston Guild and if you want a treat come to the Torchlight Procession tonight or tomorrow's closing ceremony. If the fireworks are anything like those at the Preston Proms concert they will be superb.